Bathtub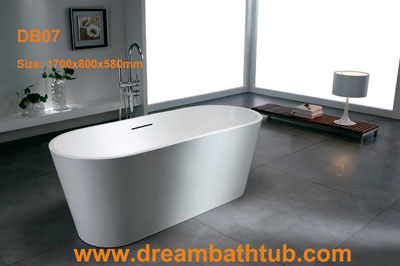 Product Name: Bathtub

Our luxury bathtubs are solid surface one made of aluminum hydroxide powder, acrylic resin, quartz and pigment; while common bathtubs are hollow and made of fiberglass or acrylic, so our products are very heavy and they have lots of features as follows:
1. easy to clean and maintain;
2. good at retaining water temperature;
3. Zero Water Absorption, Stain Resistant Finish, Virus Resistant;
4. Highly resistant to scratching & abrasion;
5. UV resistant, nonradiative and non-porous;

Item No.: DB07
Size: 1700x800x580mm
Volume:1.08CBM;
Gross Weight: 170 KGS;
Colour: white / red / black / other colors accorinding to your requirements;
Surface finish: matt or glossy;
Warranty / Guarantee Duration: 60 Month;
Lead Time: Within 8-35 days after receipt of your deposite;
Inner & Outer Packing: Foam+Plywood Crate;
Payment Terms: T/T / Western Union;
Loading quantity:About 18 Sets / 20 feet Container, 36 sets / 40 feet HQ Container.
Bathtub Prev: Bathroom tub Next: Solid surface bathtub

| Washbasin | Bathroom sink | Bathtub | Basin sink |
What's hot?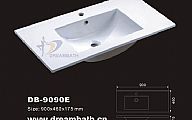 Item:DB-9090E Size:900X460X175mm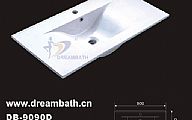 Item:DB-9090D Size:900X460X180mm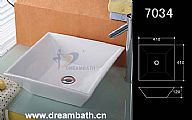 Item:DB-7034 Size:410X410X120mm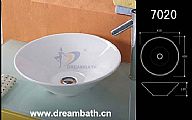 Item:DB-7020 Size:420X420X140mm